Here is Mike's Indian Candy Recipe:
Dry Brine: 80% brown sugar, 20% pickling salt.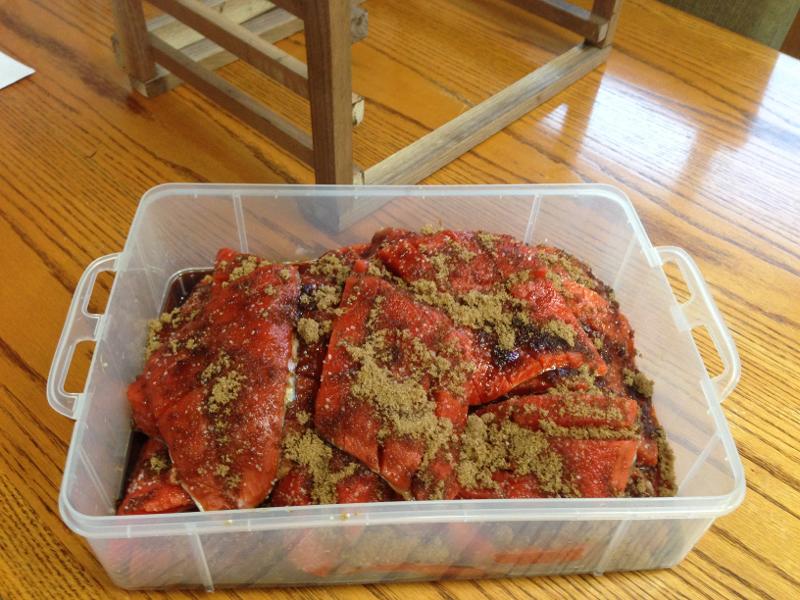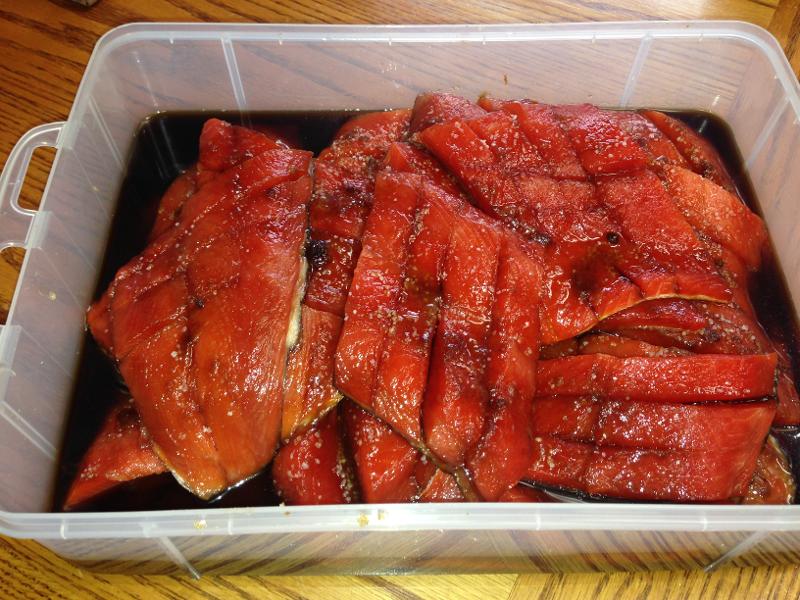 Then rinsed under tap water and soaked for 5-10 minutes in cold water to remove brine.
Dried with paper towels and seasoned with chili peppers…
Air dried on racks overnight in the fridge (16+ hours) to perfect the pedicle (glossy surface).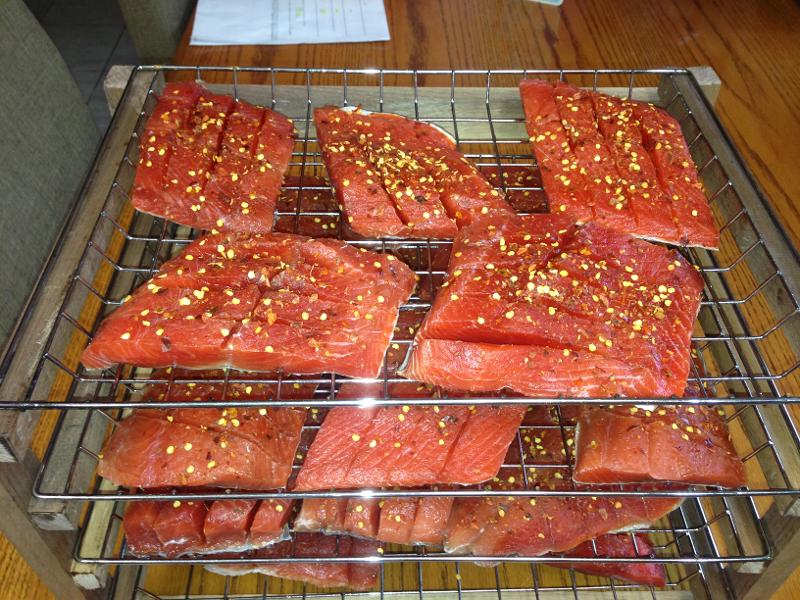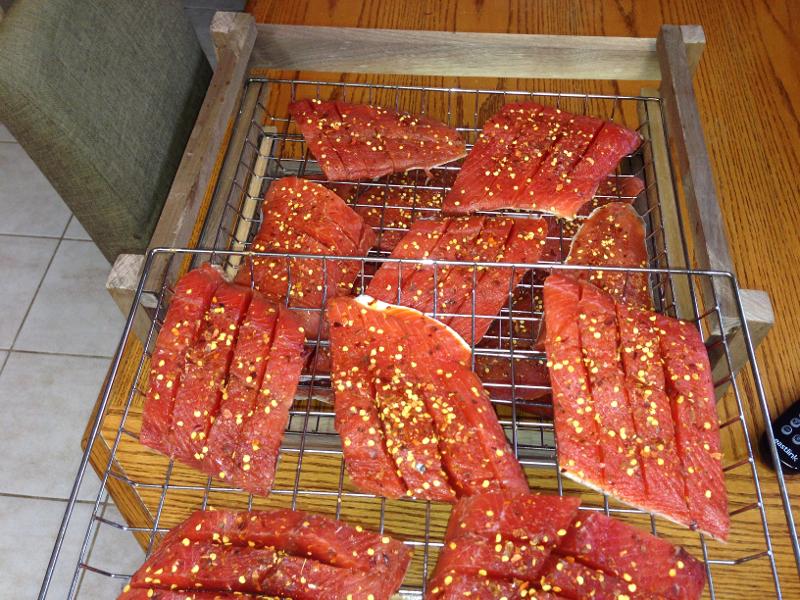 Removed in AM and left in kitchen for 2 hours until warmed to room temperature… then placed in smoker for 8 hours using Alder pucks…. Fillets turned hourly to prevent skin from sticking on trays.
Honey, Maple Syrup, Corn syrup, or melted brown sugar can be drizzled over fillets during the last couple hours if desired.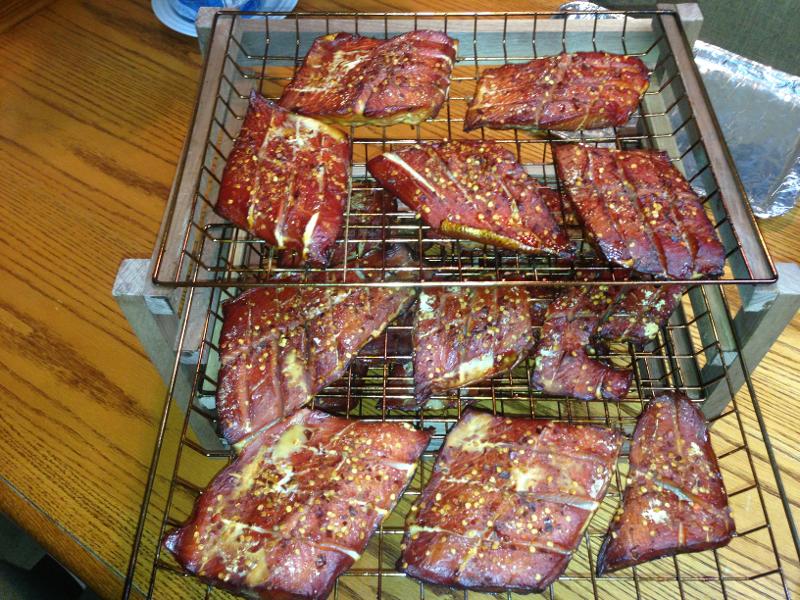 Cooled to room temp and vacuum packed.